2009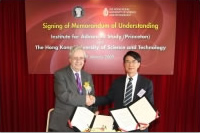 HKUST became one of only three universities in China with which the Institute for Advanced Study in Princeton had entered into partnership. In January,
IAS International Advisory Board members
had their first meeting at HKUST.
Details
2010
HKUST celebrated the commencement of construction of Business Building and Institute for Advanced Study.
Details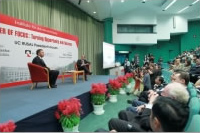 In September, IAS organized the first
UC RUSAL President's Forum
for bringing international politicians, businessmen, scholars and scientists to share their success stories and solutions for global challenges.
Details