Overview
Nanotechnology for environmental applications has received much research attention in the last decade. This workshop aims to promote new advances emerging in the application of nanotechnology in environmental protection and pollution abatement. To stimulate discussions at the forefront of research in environmental nanotechnology, HKUST is honored to host this prestigious workshop on Applied Environmental Nanotechnology in collaboration with Washington University in St. Louis. This workshop features plenary lectures, invited speaker presentations, and collaboration-building activities. Scholars from Hong Kong, mainland China, United States, Singapore, and Turkey are invited to establish an expert community in the field of environmental nanotechnology. This workshop is co-sponsored by the McDonnell Academy Global Energy and Environment Partnership (MAGEEP) and K. C. Wong Education Foundation.
The themes of the workshop focus on recent advances and future research opportunities in the area of environmental nanotechnology. Topics include but are not limited to:
| | |
| --- | --- |
| - | Design and synthesis of nanomaterials |
| - | Characterization of nanomaterials |
| - | Use of nanomaterials in sensors for environmental applications |
| - | Use of nanomaterials as sorbents for pollutant removal and resource recovery |
| - | Nanomaterials for (photo)catalytic transformation of pollutants in water and wastewater treatment |
| - | Nanostructured materials involved in advanced membrane treatment processes |
| - | Fate and transport of nanomaterials in the subsurface environment |
Selected snapshot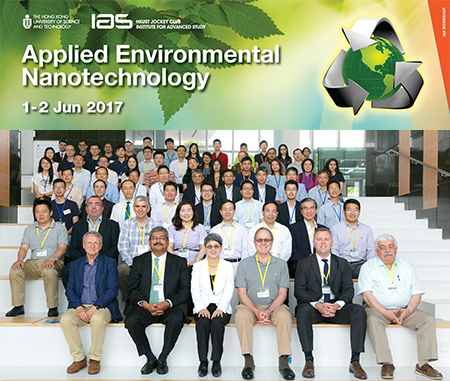 Invited speakers and workshop participants gather for a group photo.
Co-organizer


Washington University in St. Louis
Co-sponsors


McDonnell Academy Global Energy and Environment Partnership (MAGEEP)


K. C. Wong Education Foundation